Why is it worth to order a chopped cedar house from the company "Medvezhiy log - good houses from cedar"
Choose the company "Bear Log Homes" if you plan to build a log house or a bath house of cedar logs
Because we have a large choice of logs for cutting logs from Siberian pine (Russian Cedar)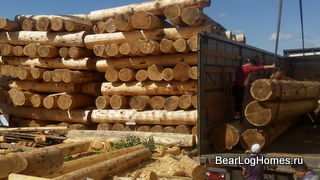 We live and work in Siberia, there - where the cedar grows. Therefore, we have the opportunity to choose the best logs for building your log cabin from Siberian cedar. This is especially noticeable when buildings log houses in a wild style, with different lengths of releases and when constructing houses using Post & Beam technology (beam and column construction), where a lot of beams and pillars are required with "specific", pronounced feathery releases.
Also, we can procure for your cedar house or logs a non-standard length log up to 12 meters.
We build homes and cabins from logs of large diameter from 40 cm and higher.
Because we have a build your cedar house by a team of professionals
For 7 years of fruitful work, we have formed professional team of specialists in wooden housing construction. Architects and designers, scrapers and baits - every employee in the company Bear Log is a responsible and experienced worker, as well as a highly qualified specialist for which chopped cedar houses work everyday.

We got a lot of experience and got our hands on building more 70 baths and cedar houses in different styles for different technologies.
Because we build log homes according to the standards of the International Log Building Association.
With 2013, we actively apply the techniques and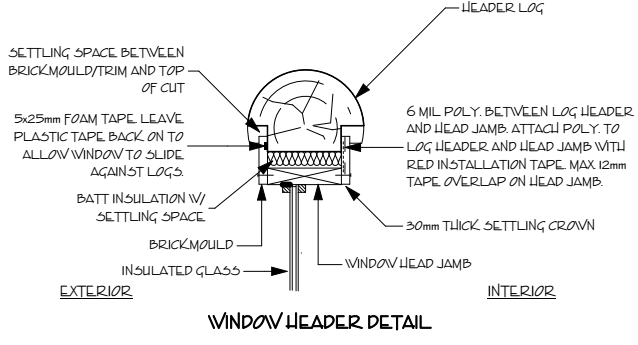 standards recommended by the International Association of Wooden Housing (ILBA) for the construction of wooden log houses.
Since that time, according to 2015, we have been subcontracted to the world leader in wooden house building by the Canadian company Pioneer Log Homes of BC. They built a chopped house of Canadian cedar in Moscow with an area of ​​more than 5000 m2. For 3 years of joint work with the company Pioneer log home, we thoroughly studied the technology of construction of large houses with chopped houses.
Because we have the most well-equipped work yard for build log cabins in Russia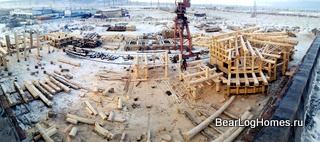 The area of ​​theour work yard for Bear Log Homes is more than 5-hectares.
Equipment:
Two tower cranes with a firing radius of 45 m and 35 meters long.
Two crane beams 18 meters wide and a length of 42 meters each.
Indoor workshop more than 1 500 m2
The working areas are allowed to build up to 10 log houses simultaneously.