House of cedar on a turn-key basis: benefits of ordering in Siberia cutting of such housing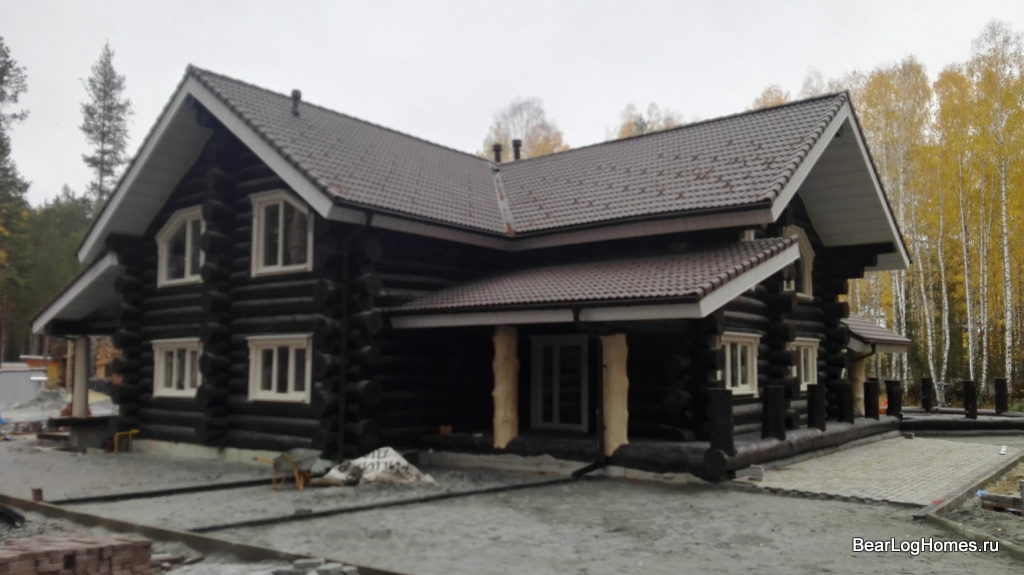 The price of a house made of cedar, built to the key by cabinetmakers of the company "Medvezhiy log", is incommensurable with the merits of such an acquisition. Judge for yourself. You buy eco-friendly housing, which is built on traditional technology and is accompanied by a century-old guarantee. Without exaggeration, this is one of the best options for creating a family residence in which your grandchildren and great-grandchildren will live happily.
We are building a cedar house under the key. This means that you are accepting a building ready for use, which will only have to be healed, filled with warmth and comfort. Such a construction of a wooden house looks like this:
you contact a representative of our company. After discussing and agreeing on the project at home, we conclude a contract for the supply of logs from cedar, made according to the technology you ordered;
when technical nuances are agreed, our masters on the site in Khakassia begin construction of a house from Siberian cedar, selecting the optimal timber from our own hand-made in the cold season;
on the gravel-covered ground, we begin to build a house in a frame in accordance with the project. When the design is ready, it is accepted by our Quality Department. Logs are marked according to the scheme developed by us and are delivered to the place of house mounting;
here they are met by an assembly brigade, reassembling the frame according to the project;
after the shrinkage of the frame, we proceed to the roofing of the roof, the laying of utilities and finishing works. Upon their completion, we deliver the ready-to-operate house to the customer.
Why customers trust us from all over Russia and abroad
We create houses from the Siberian cedar of manual felling. Even with the maximum load in 10 simultaneously projects being built, each of them is piece work. In the staff of the company, a master with 25 years of experience in building log cabins for all possible technologies: from the widespread Russian paw or bowl to more exotic Canadian and Norwegian log cabins. The most experienced masters took over the secrets of mastery from their parents who spent their whole lives building houses from a log house in Siberia and learned everything from their fathers.
In addition to experience and traditions, we also honor modern technologies. Thanks to their application, the price of a house from Siberian cedar does not become sky-high, and the construction period does not increase until several years, even for objects with a large floor and area.
Order the construction of a house from a log house, by applying on our website, by contacting the sales and consultation department by phone + 7 (902) 99-66-727 or by sending an application for the cost calculation on page About us Bear log.