The team of the company "Bear Log Homes- Good houses from Cedar".
"Bear Log Homes" - the established team of 20-25 people, consisting of several teams of experienced carpenters who have a rich experience of buiding (not one dozen) of wooden houses any handcrafting technology - Russian notch, Canadian notch, Canadian diamond notch, Norwegian gun carriage and Post and Beam
Murugov Sergey

The founder of the company "Bear Log Homes"

Gridnev Alexander

Co-founder of the company "Bear Log"

;

Wigandas Katauskas

Head of Sales in the Far Abroad

Ladyyshev Vasily

Brigadier rubbers

Bazarev Alexander

Brigadier rubbers

Andiyanov Edik

Brigadier rubbers

Mazhaev Roman

Wood Threading Wizard

Ustinovich Marina

Designer-designer

Murugova Maria

Representative of the company in St. Petersburg
The company "Bear log Homes" is not only highly skilled carpenters, but also people whose work is not visible, but without which it is impossible to build a house for you - berms, planers, tractor operators, crane operators, watchmen and administrators. my job.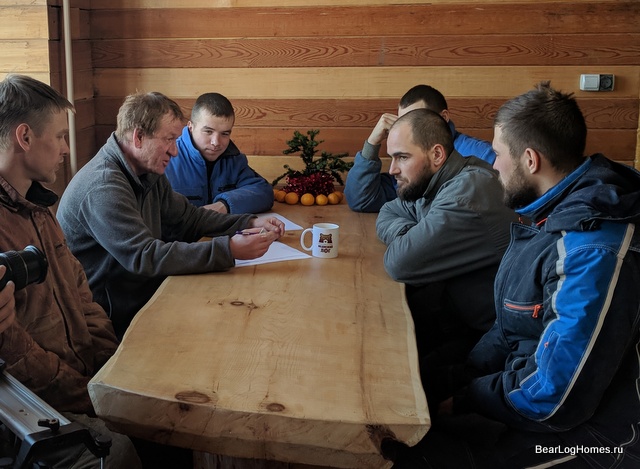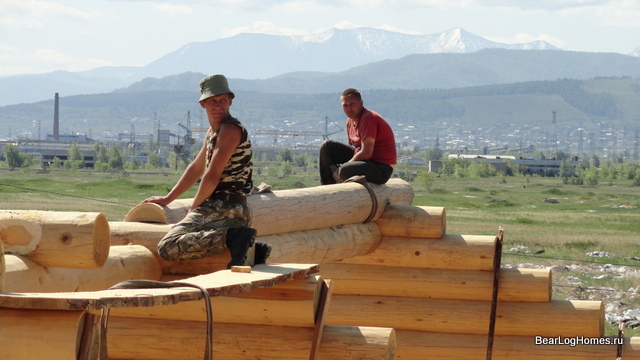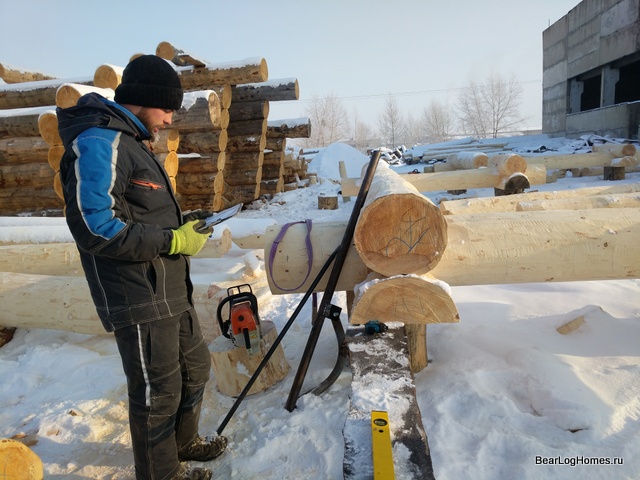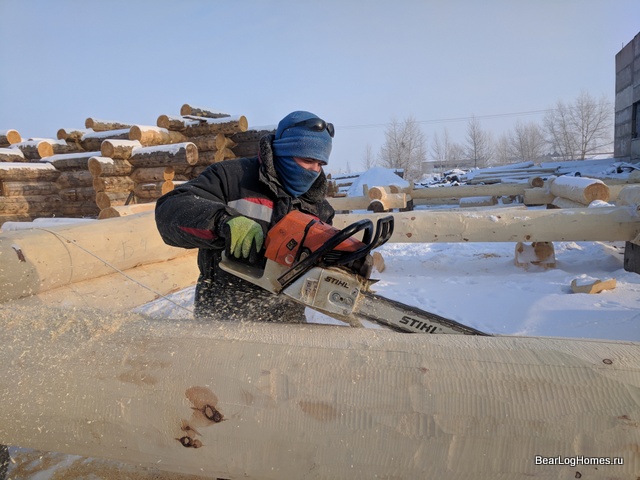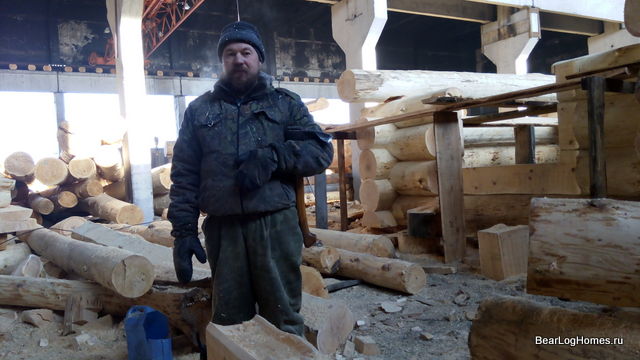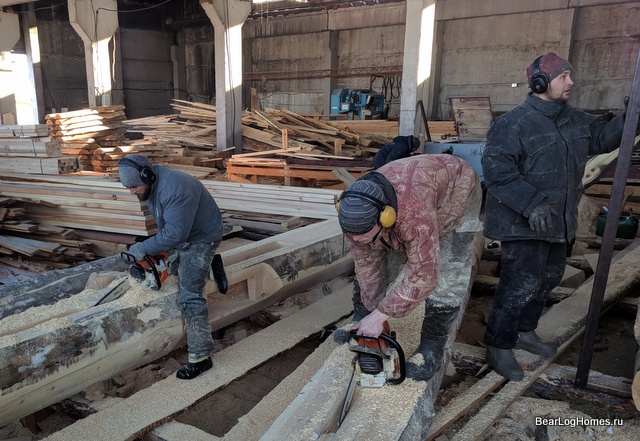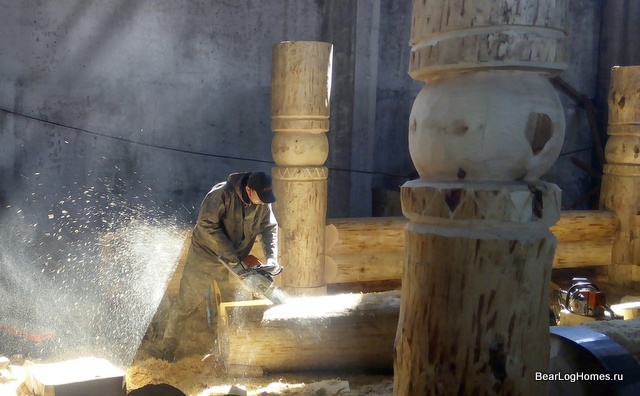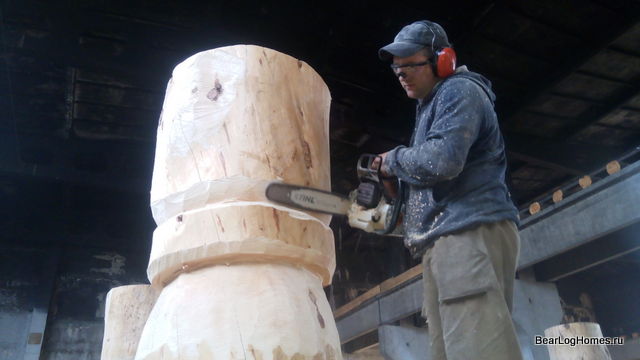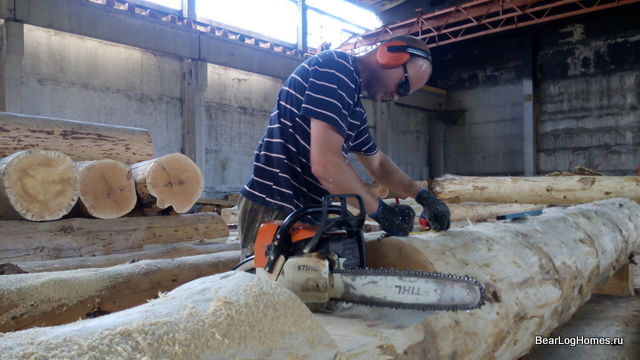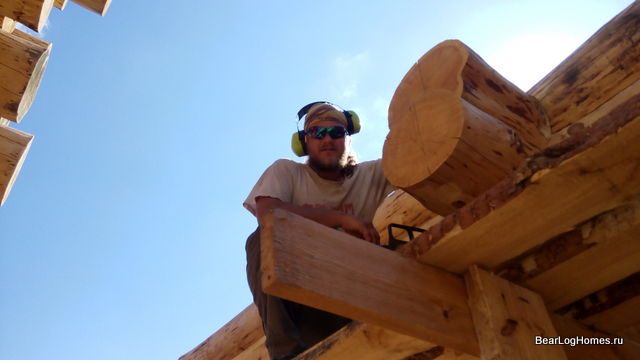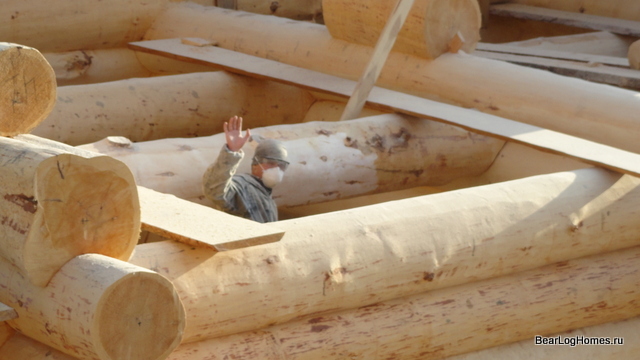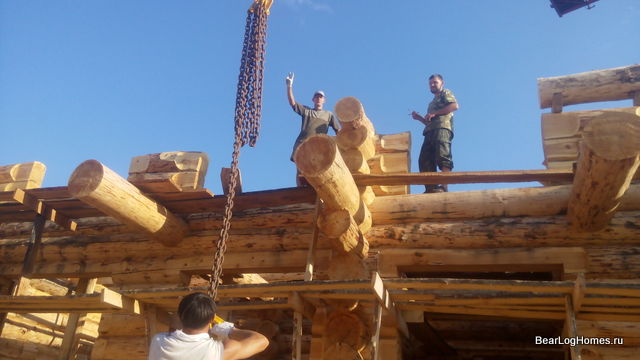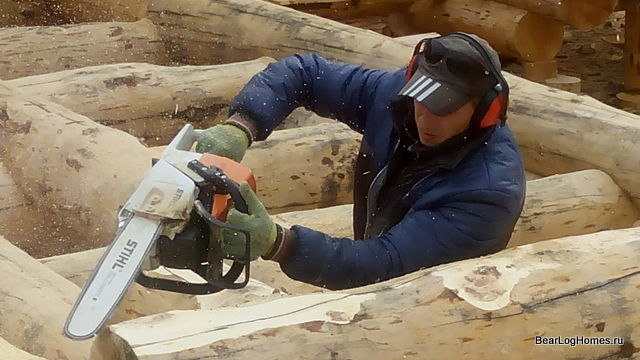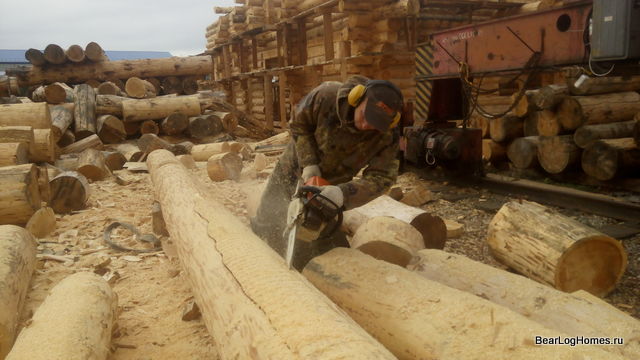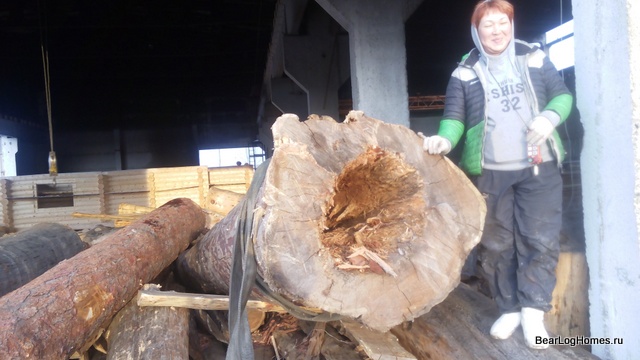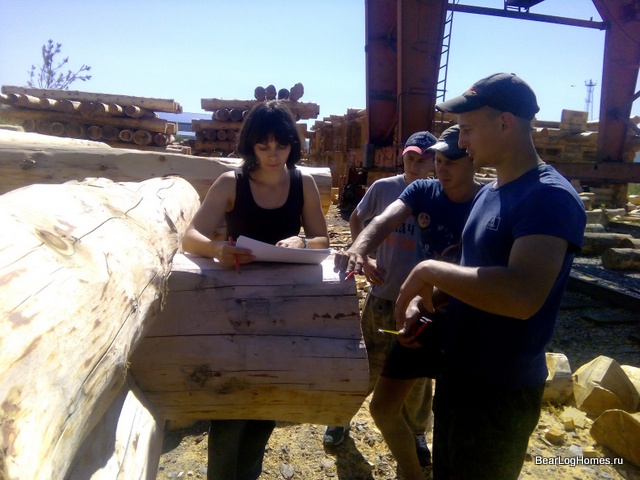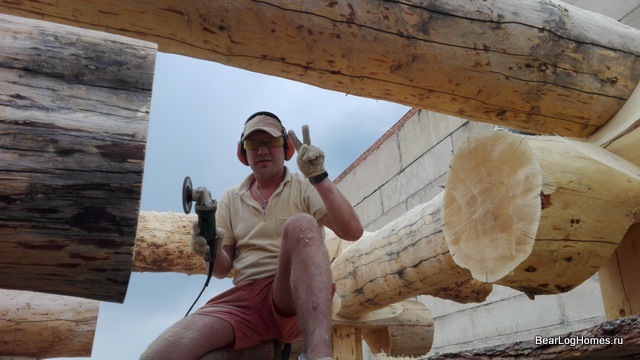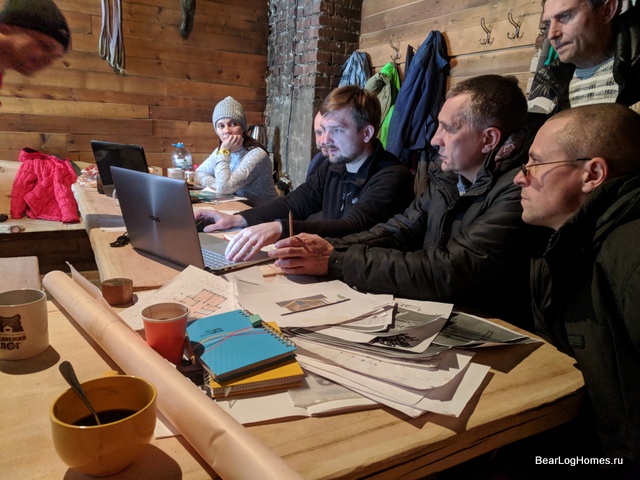 Planer on the site Bear log
- A small meeting at the production base of the Bear Log in Sayanogorsk