Canadian cedar houses
Recently, we had a unique opportunity to participate in the construction of a house from the Canadian cedar in subcontracting one of the leaders of wooden housing construction - a Canadian company Pioneer Log Homes of BC . It is a company with a long history of building chopped houses from Canadian cedar all over the world. The experience gained in the joint work on assembling a chopped house from Canadian cedar, as well as personal and professional relationships with Canadians, allow us to offer you houses from Canadian cedar minced directly in Canada and Canadian specialists.
Houses made of red Canadian cedar
As a material for the chopped house a log of red Canadian cedar is used. This is a unique tree that grows as a rule in British Columbia, one of the regions of Canada. There is a production site of the company Pioneer Log Homes of BC.
Wood of Canadian cedar is a unique building material for cutting a wooden house. High heat capacity, easy processing, the highest resistance to rot - these are the factors that distinguish the houses from the red Canadian cedar. A distinctive feature of the house is a red Canadian cedar - a unique smell that comes from the logs. The technology of Canadian house-felling is fundamentally different from cutting a house into a traditional Russian cup. Splitting a house into a Canadian bowl is much easier on the one hand than in the Russian one, and at the same time more technologically. At the heart of the Canadian bowl is not a round, but a triangular self-wiping bowl.
Benefits of a made Canadian cedar house
We will not go into the technological details of cutting logs, they can interest specialists. We can say one thing, that in Russia we are cutting logs - this is a craft, and they have a production cycle in Canada.
Every step, every step, every move in the construction of a Canadian chopped house is strictly regulated and has precise physical characteristics and characteristics. The methods and technologies used in the construction of a house from Canadian cedar are described by the International Association of Construction Workers (ILBA, Canadian GOST) and are based on the hundred-year experience of hundreds of other Canadian and American companies and are mandatory

Pioneer Log homes of BC

,

(although such masters as in Pioneer log homes of BC, of ​​course have their secrets accumulated over many years of construction of chopped houses).

A person who ordered a house from the red Canadian cedar, directly in Canada, can be assured at 100% that his house will be warm and over the next hundred years! does not require any emergency measures or other sudden surprises.

No less important factor that when choosing a company for cutting your house is that in fact not many companies capable of 100% quality build in a short (well, or agreed upon!) Time house of large area from 1000 m2 and more, and also a house made of a large diameter cedar log of a large area.

The technology of assembling the log on the bases of the red Canadian cedar allows you to collect the order of 60-70 m3 logs per day. That is, a house house with a volume of 400-500 m3 can be collected in just 7 days. I think quite a few Russian companies can do so. This greatly saves the customer's money.

The perfection of the performance by Canadian carpenters of all the details and connections in the hallway. We are sure you will not find a single clue when examining a wooden frame.

Make an order for a house builded into a Canadian notch
Our experience and capabilities allow you to choose and order a house builded into a Canadian notch in Canada. Then the house will be disassembled, transported to Russia and we will assemble it on your foundations.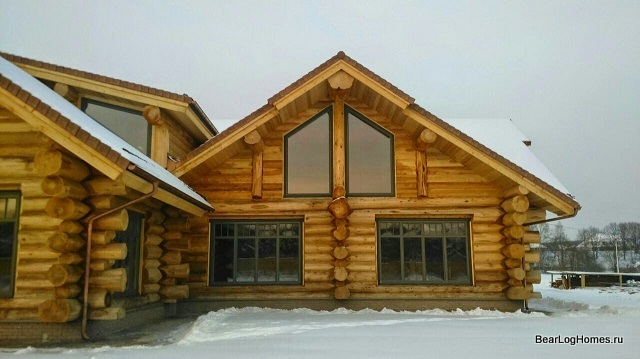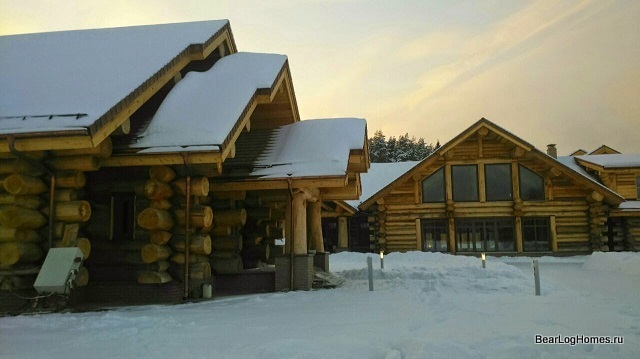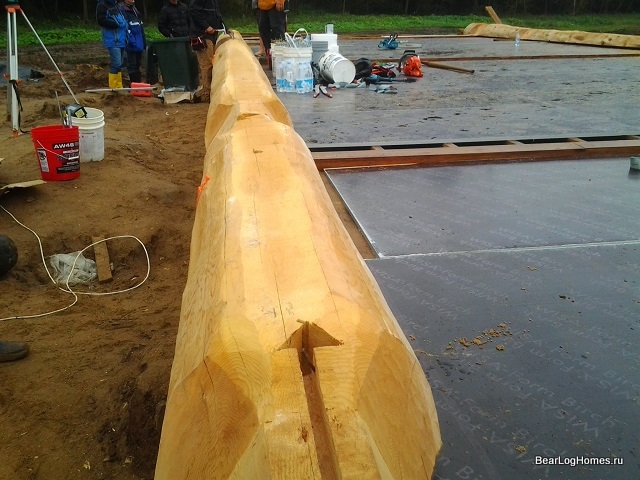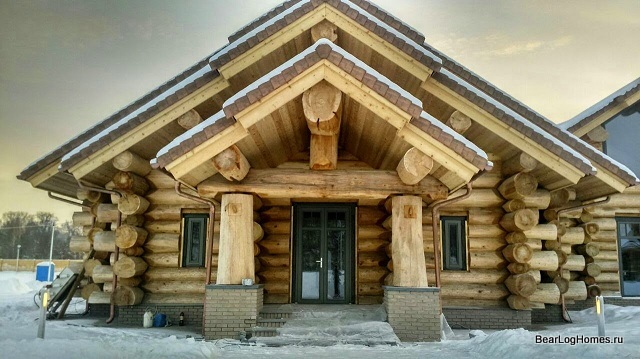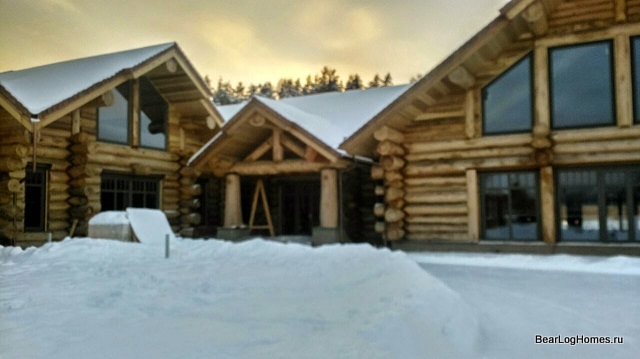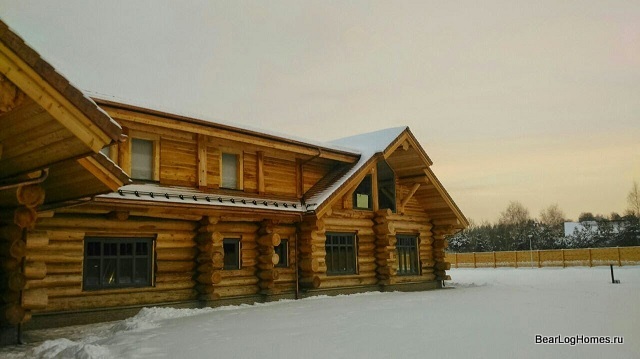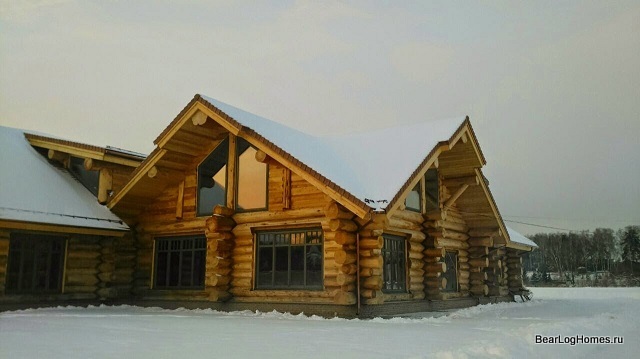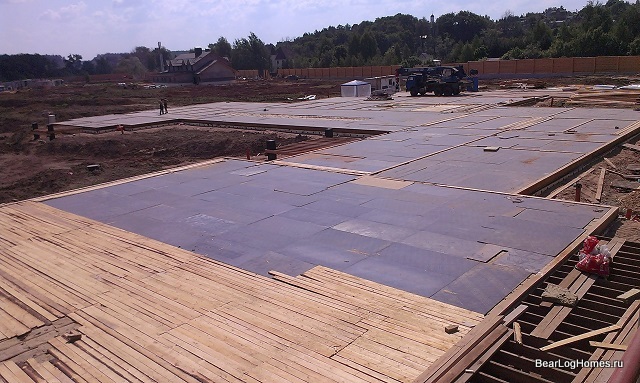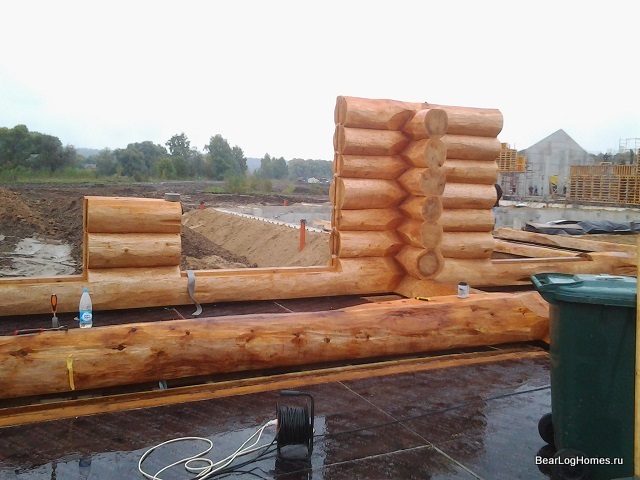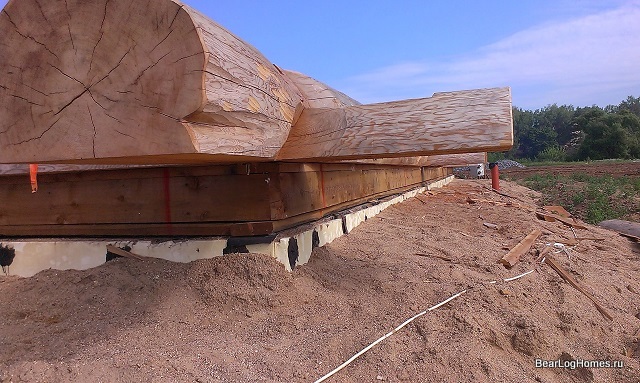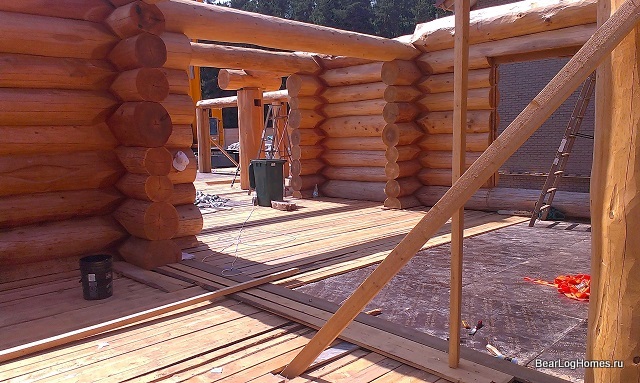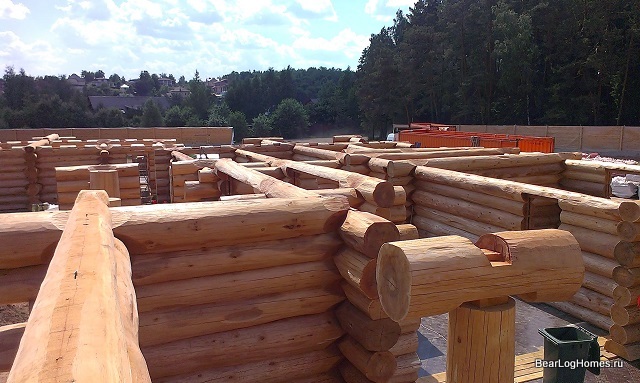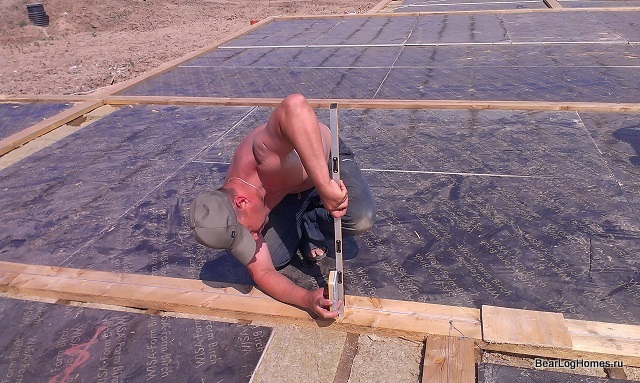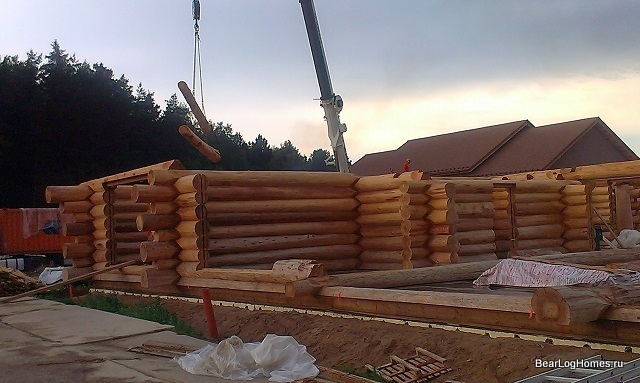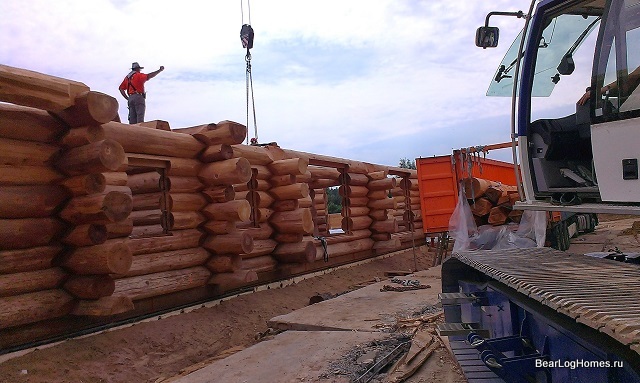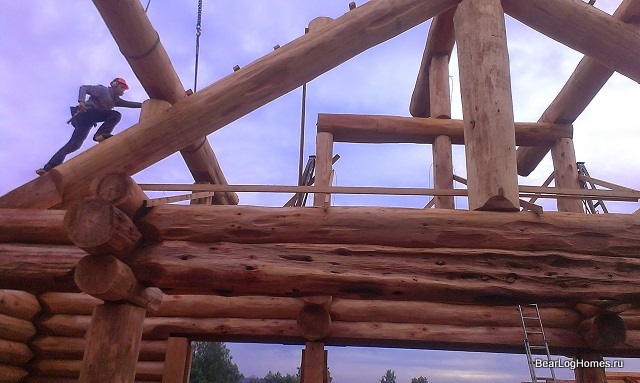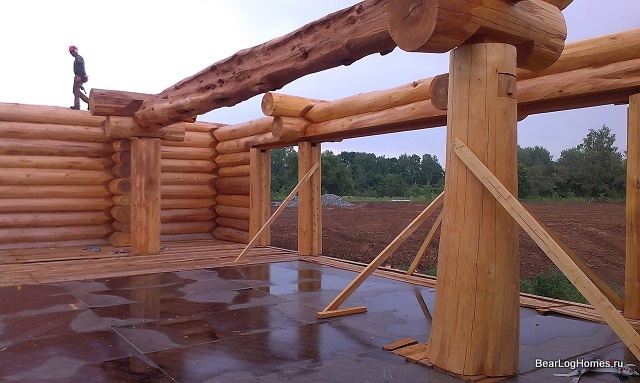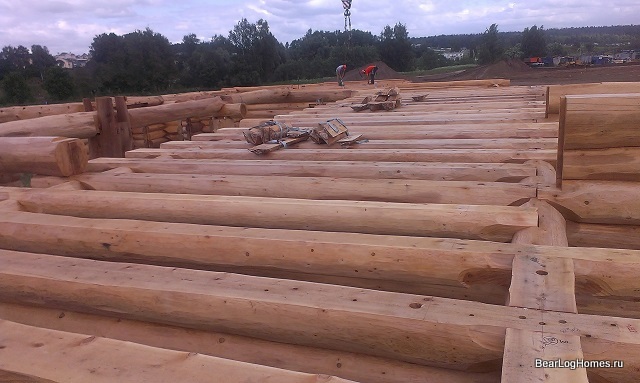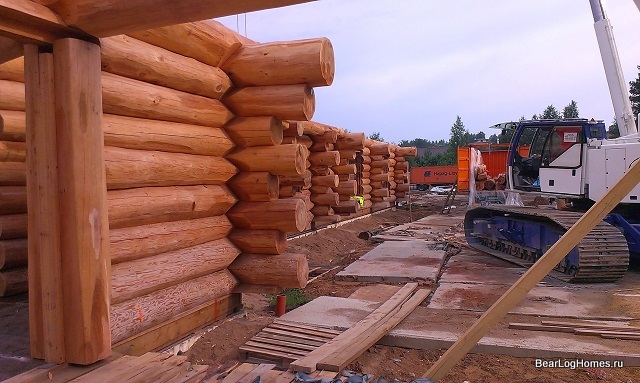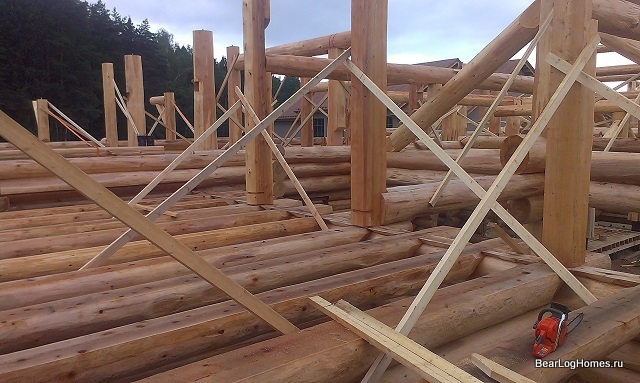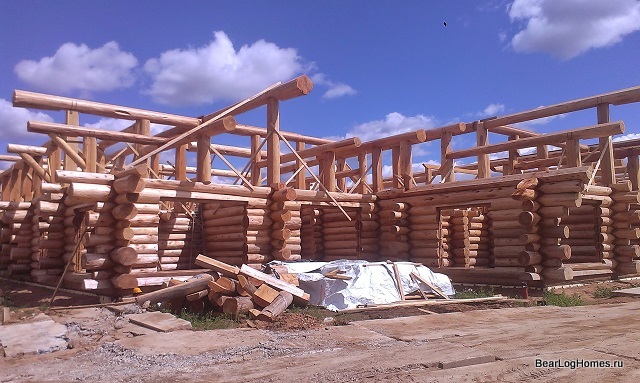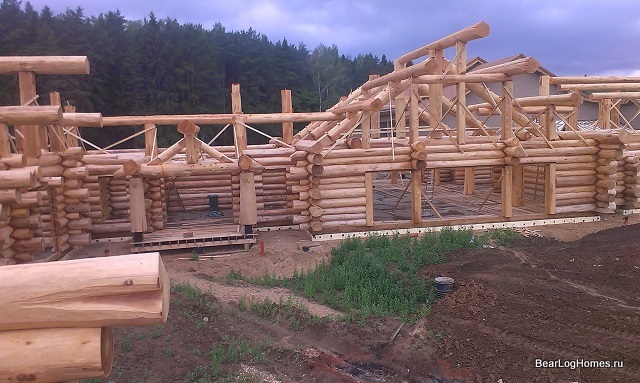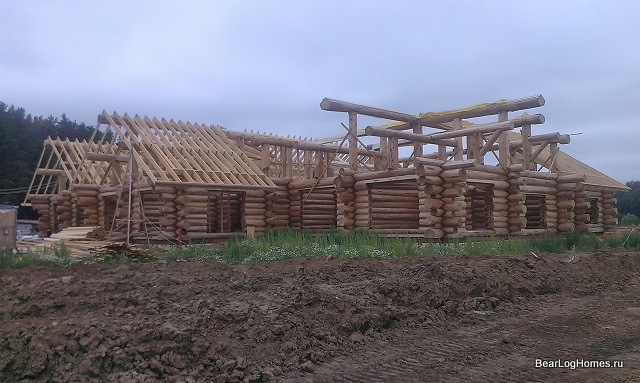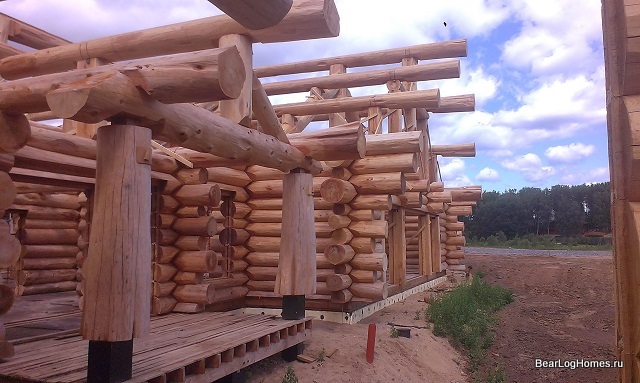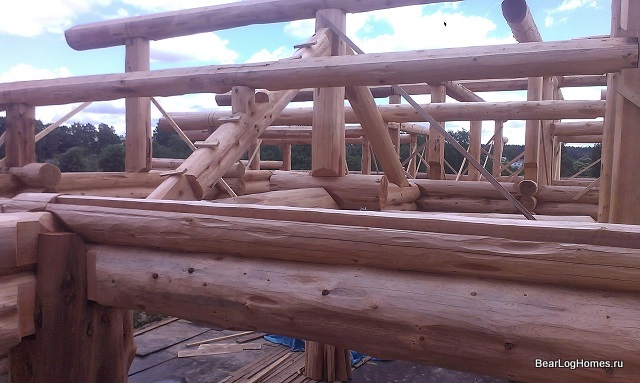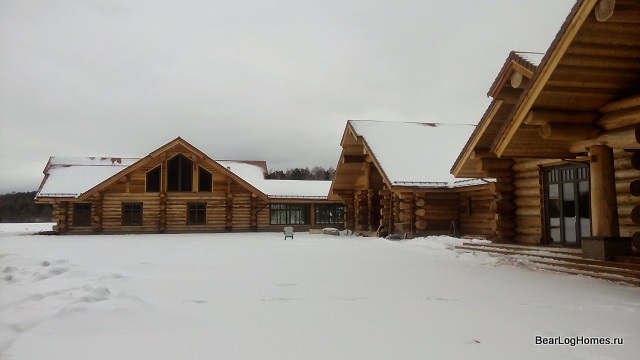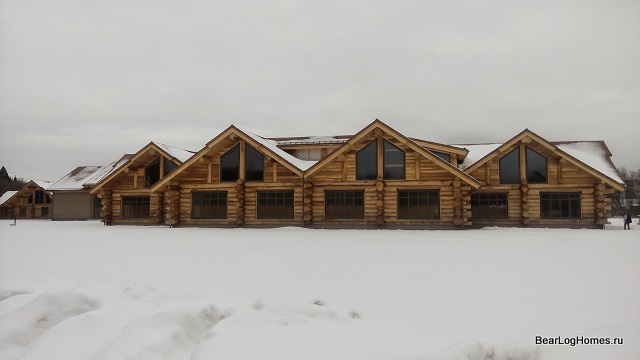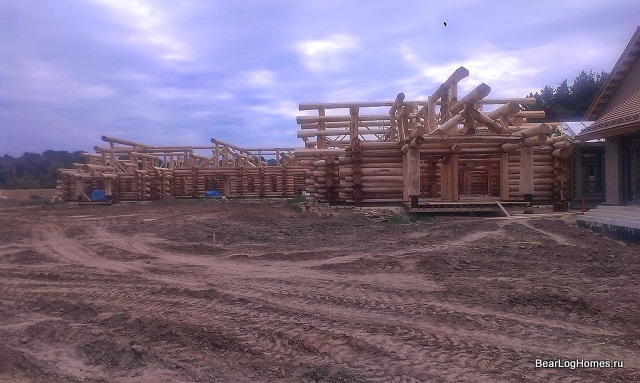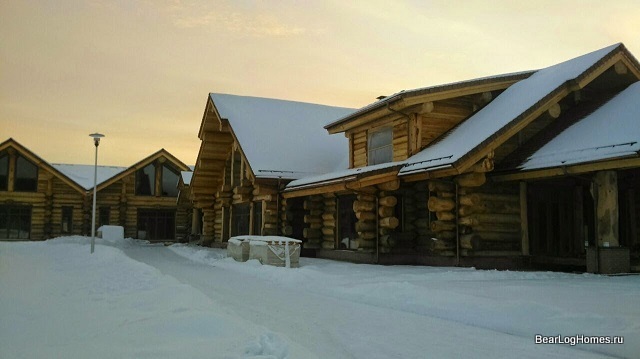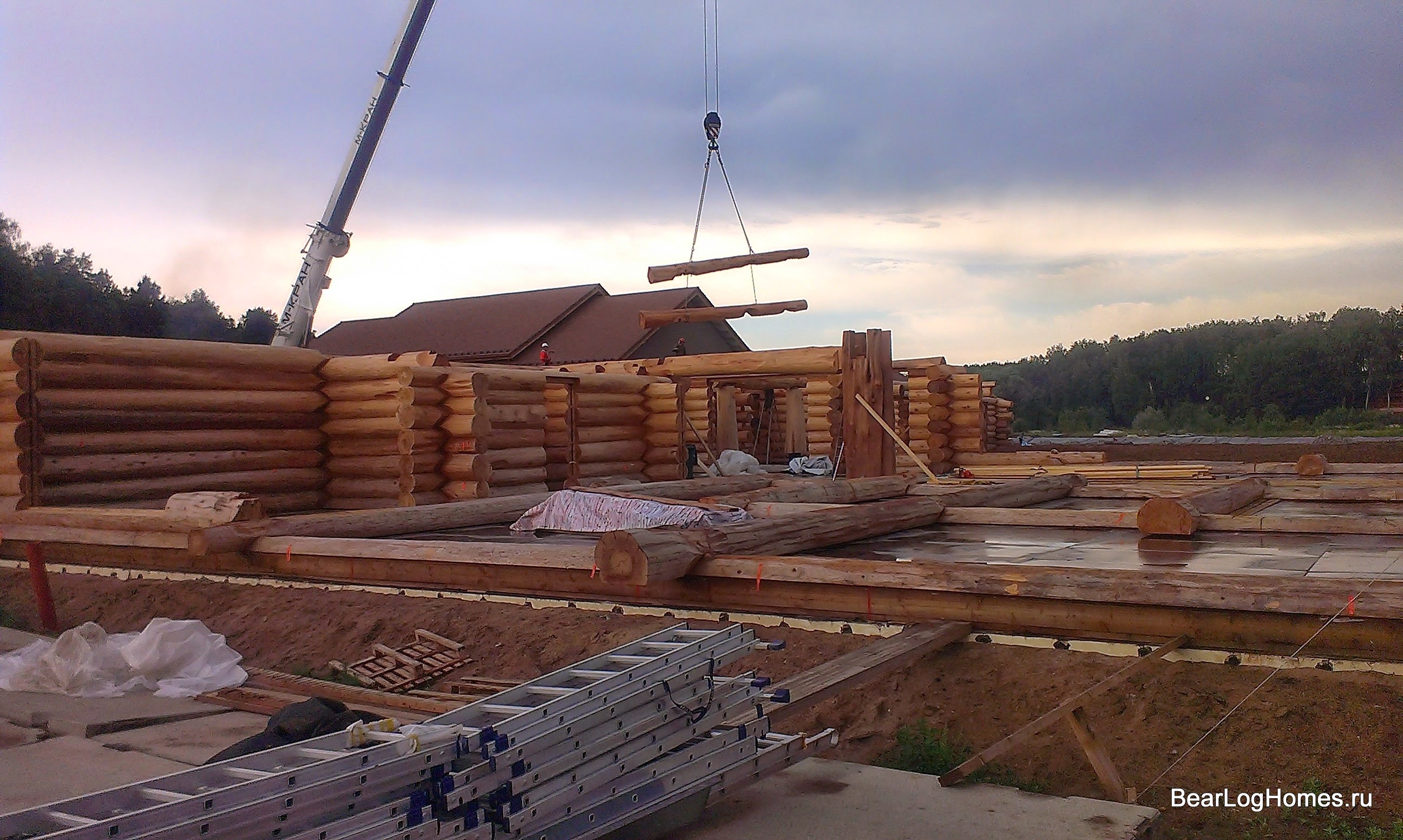 house of red cedar
- House area 6 000 m2 of red Canadian cedar built in Moscow
For all questions, call now.
+ 7 902 996 67 27 Sergey
Application for the construction of a house of red Canadian cedar