Post and Beam at home
Post and bim from the English words Post and Beam (pillar and beam). In Russia, houses and baths in this style began to build more recently. Houses and baths built by the Post and Beam style can be immediately noticed thanks to a non-standard appearance. Although if you look closely, in almost every village you can find a shed or shed built in this style.
Post and Beam technology
Post and Beam technology in Russia is called frame-log, and is based on the manufacture of a frame of logs - consisting of vertical posts, horizontal beams, species farms and other elements from logs that are load-bearing structures in a wooden house.
Later in the Post and Beam technology constructions between the log posts and the beams, the walls are filled. External walls and internal partitions can be cut from a log, laid out of bricks or stone, or made of wooden frames, which can be further insulated and trimmed with finishing materials, such as log siding (imitation of logs), unedged boards, shingles or shingles - clapboard, paste on the wall wallpaper or tile.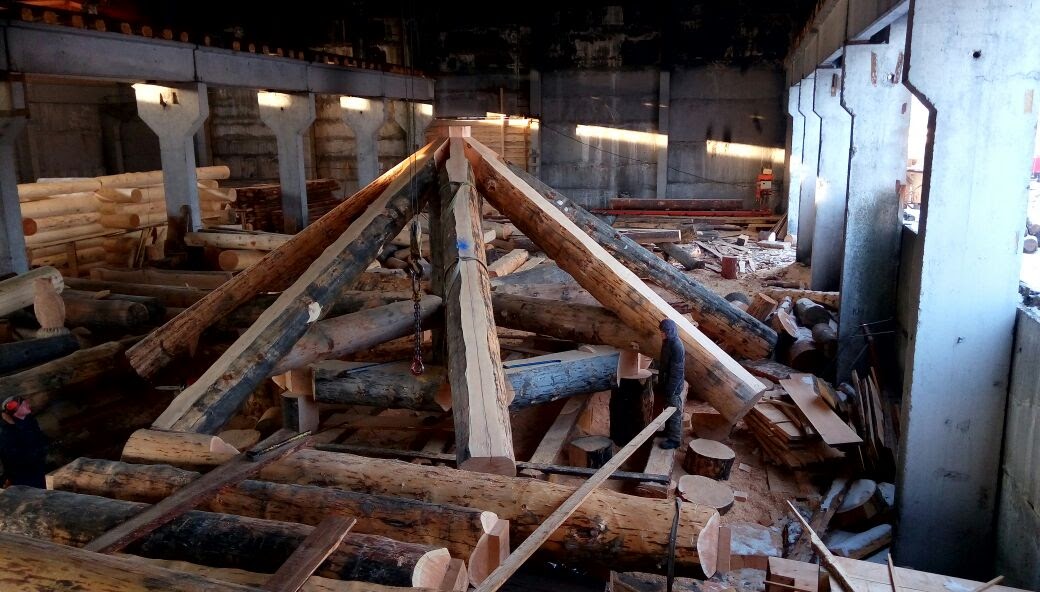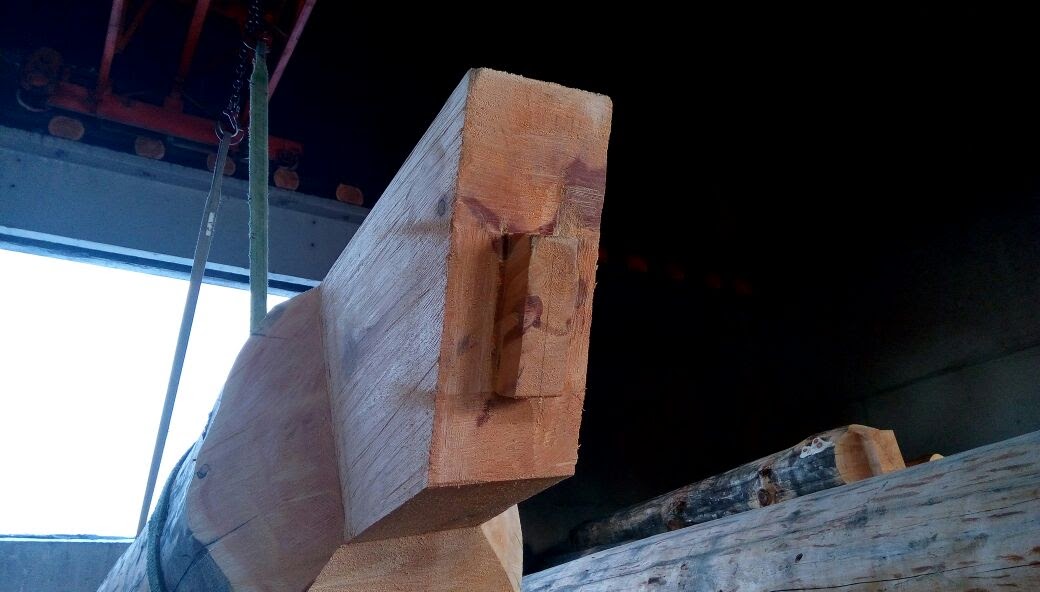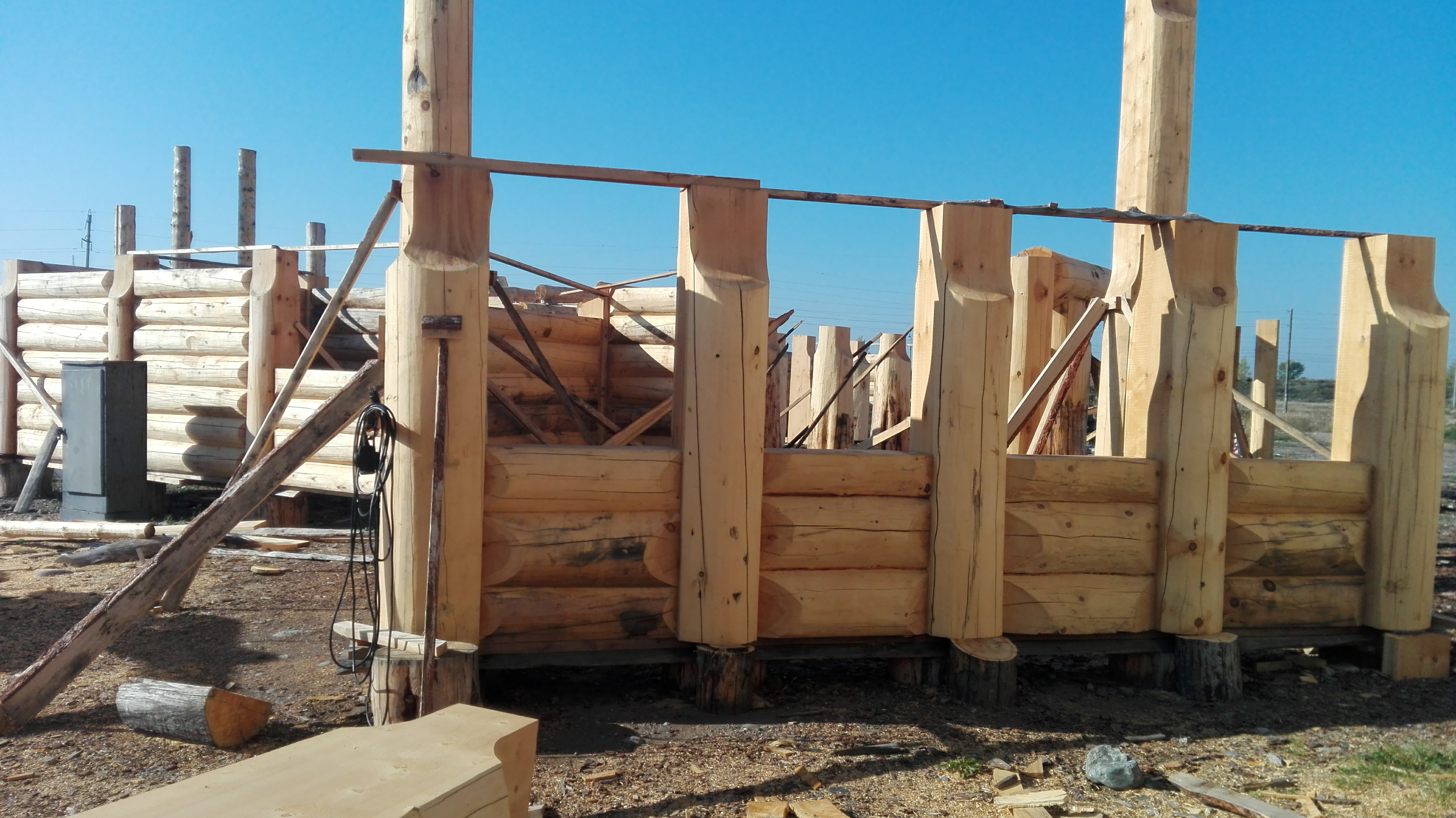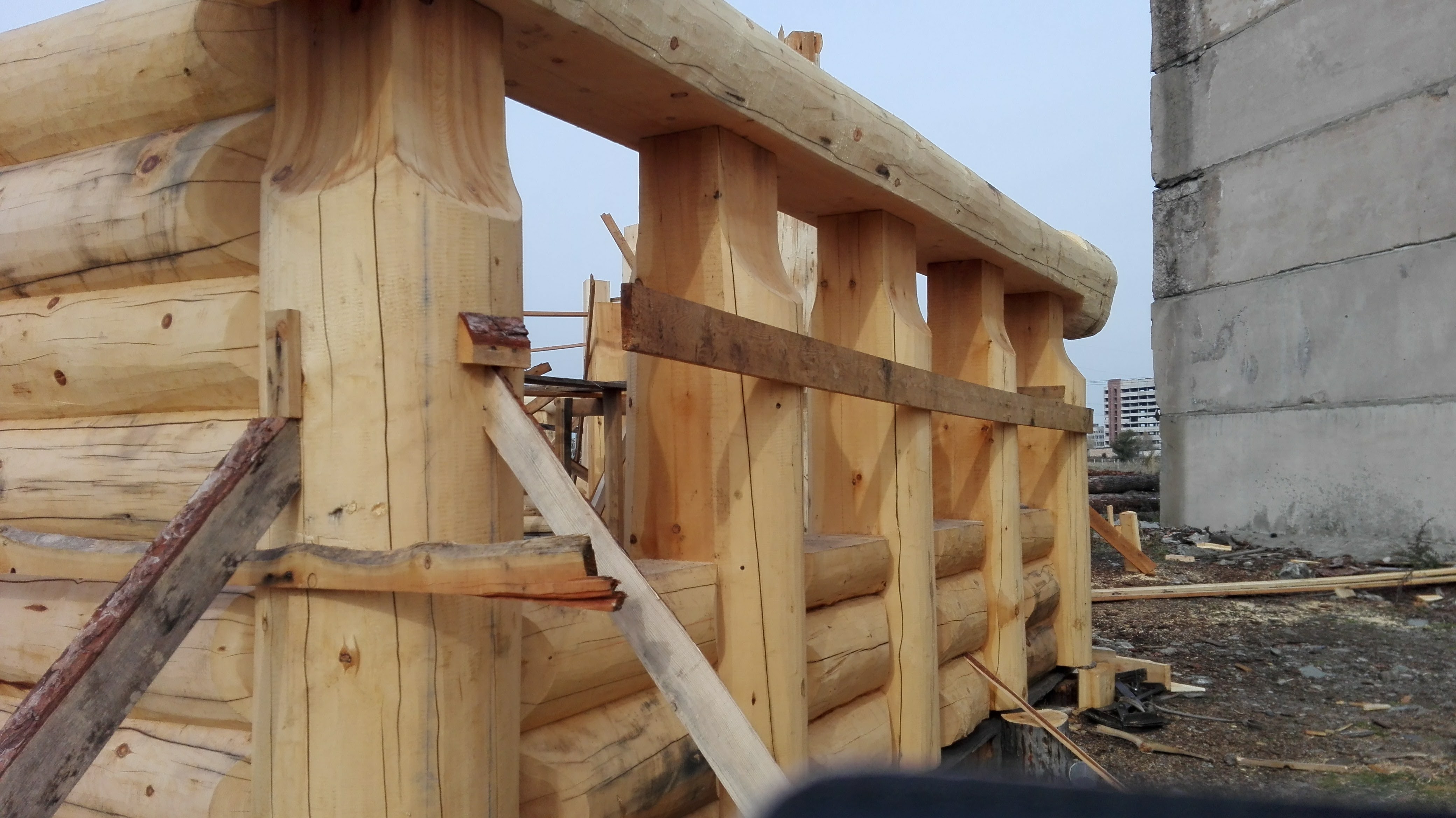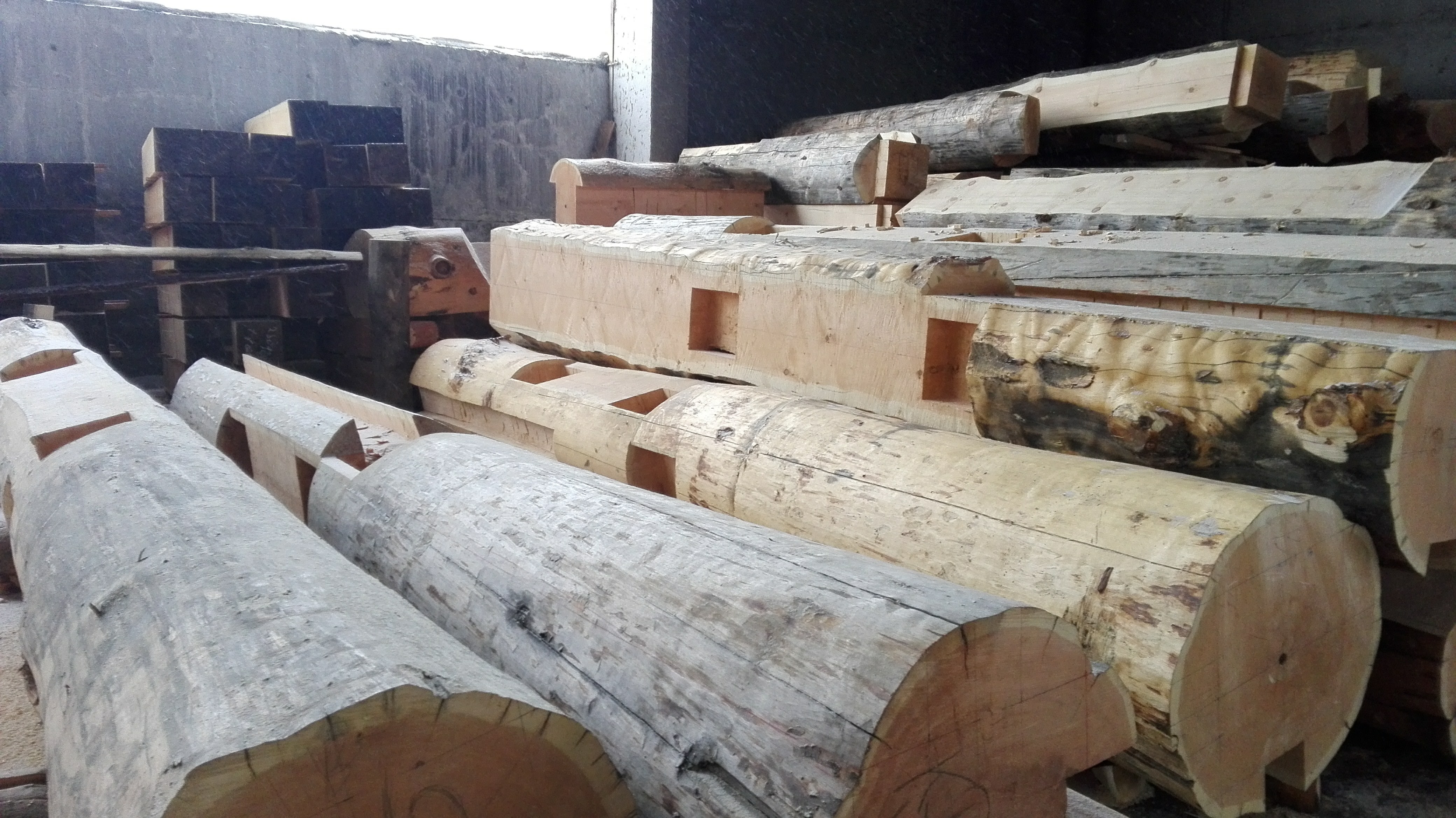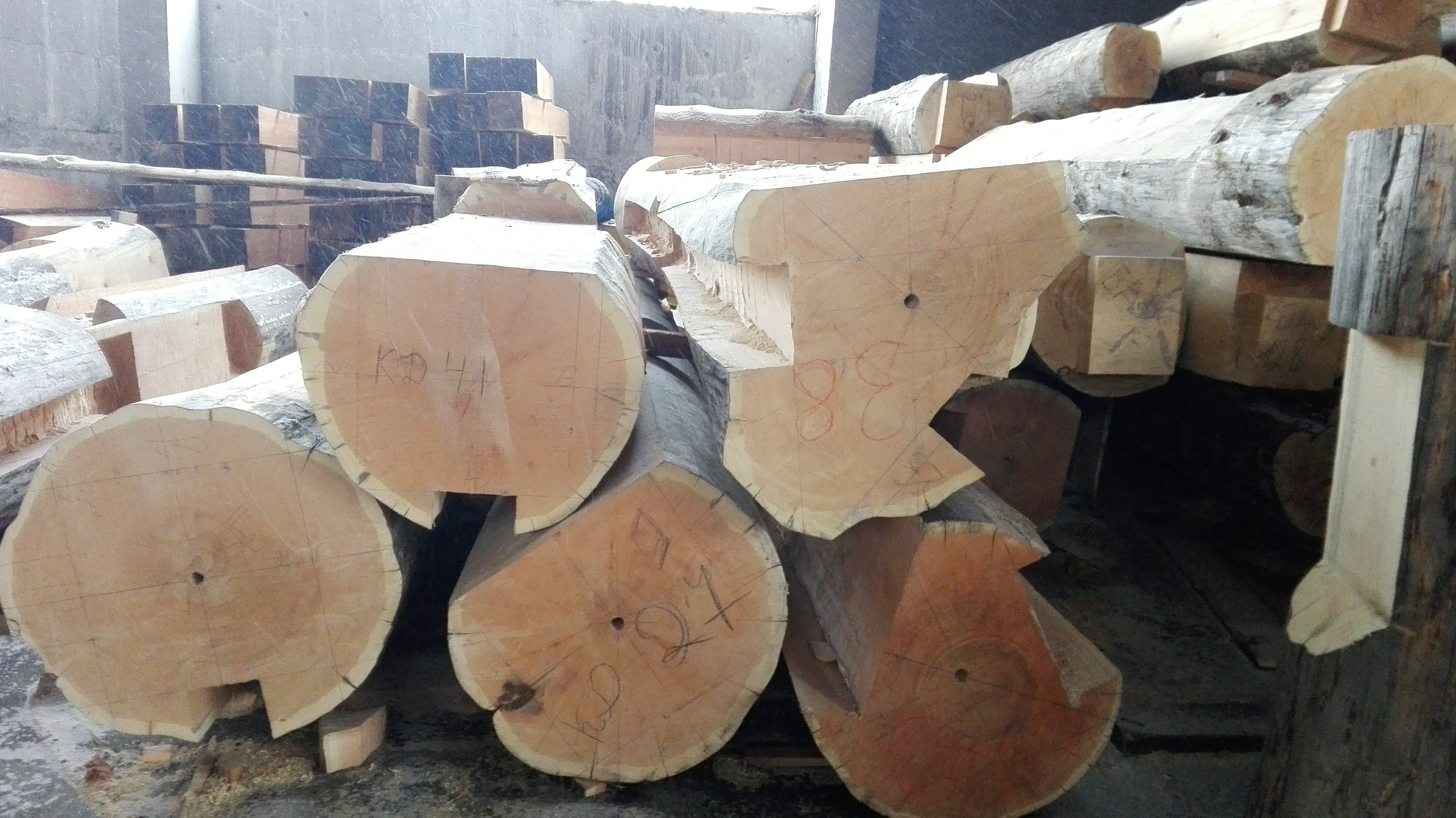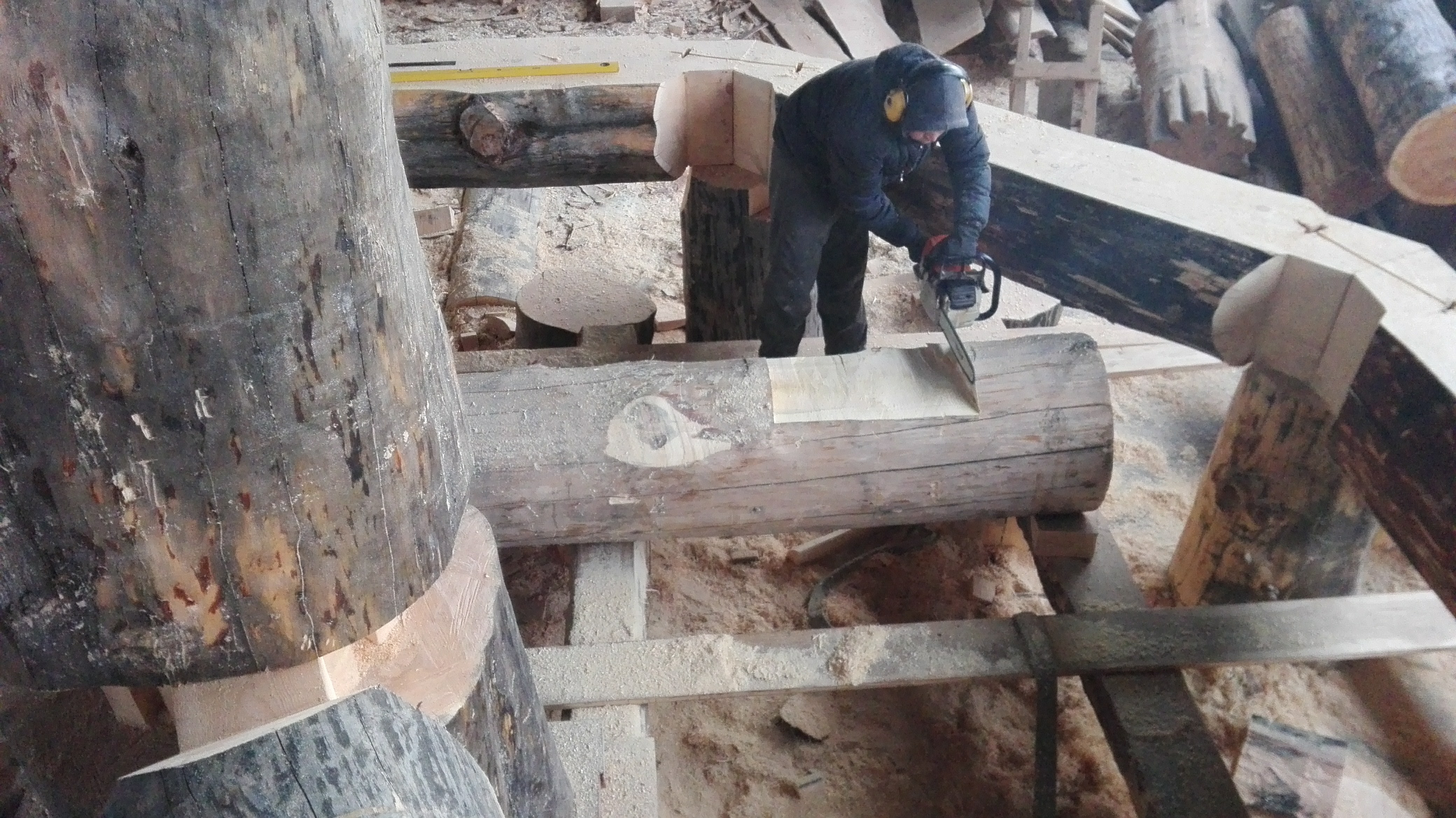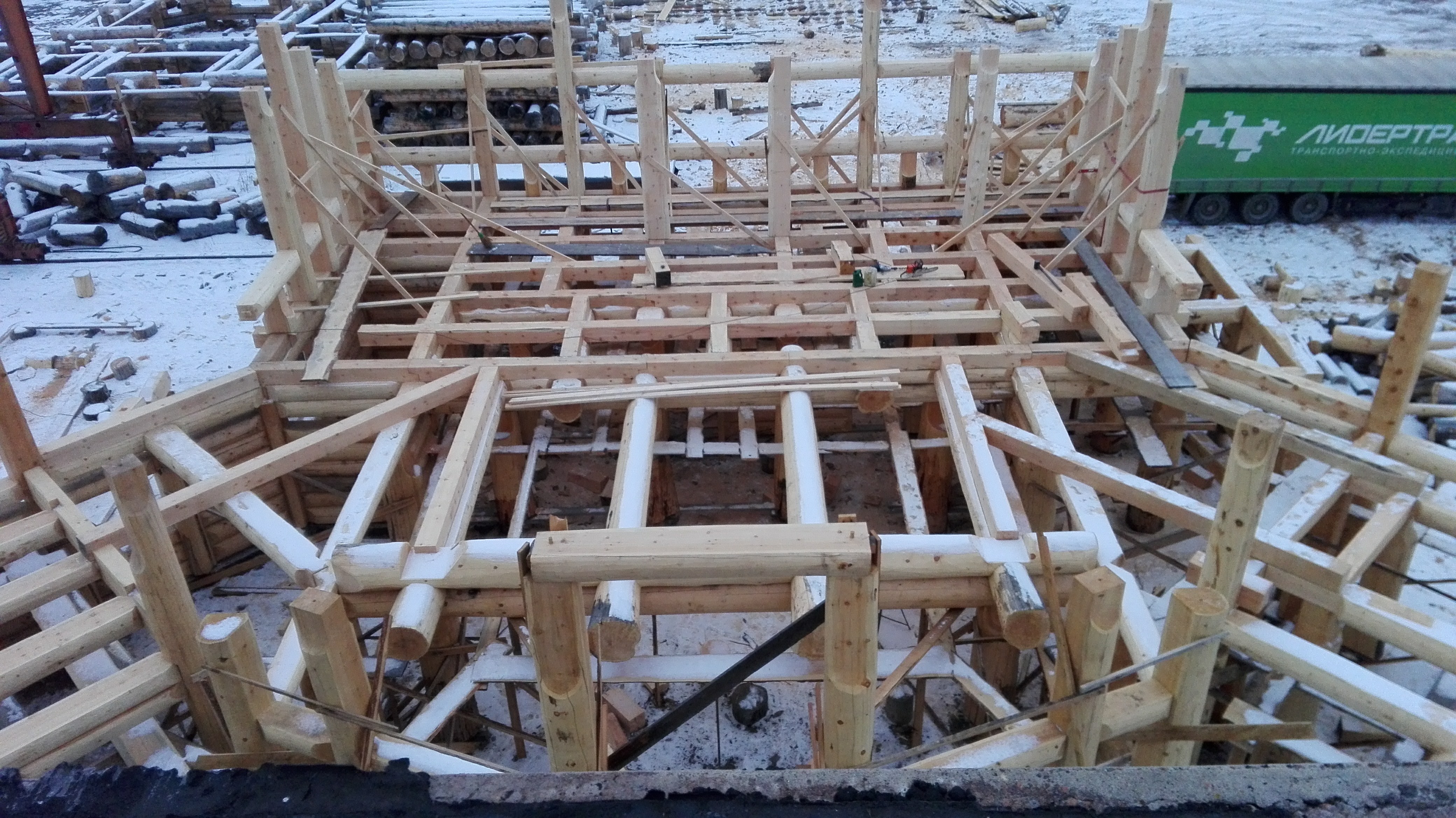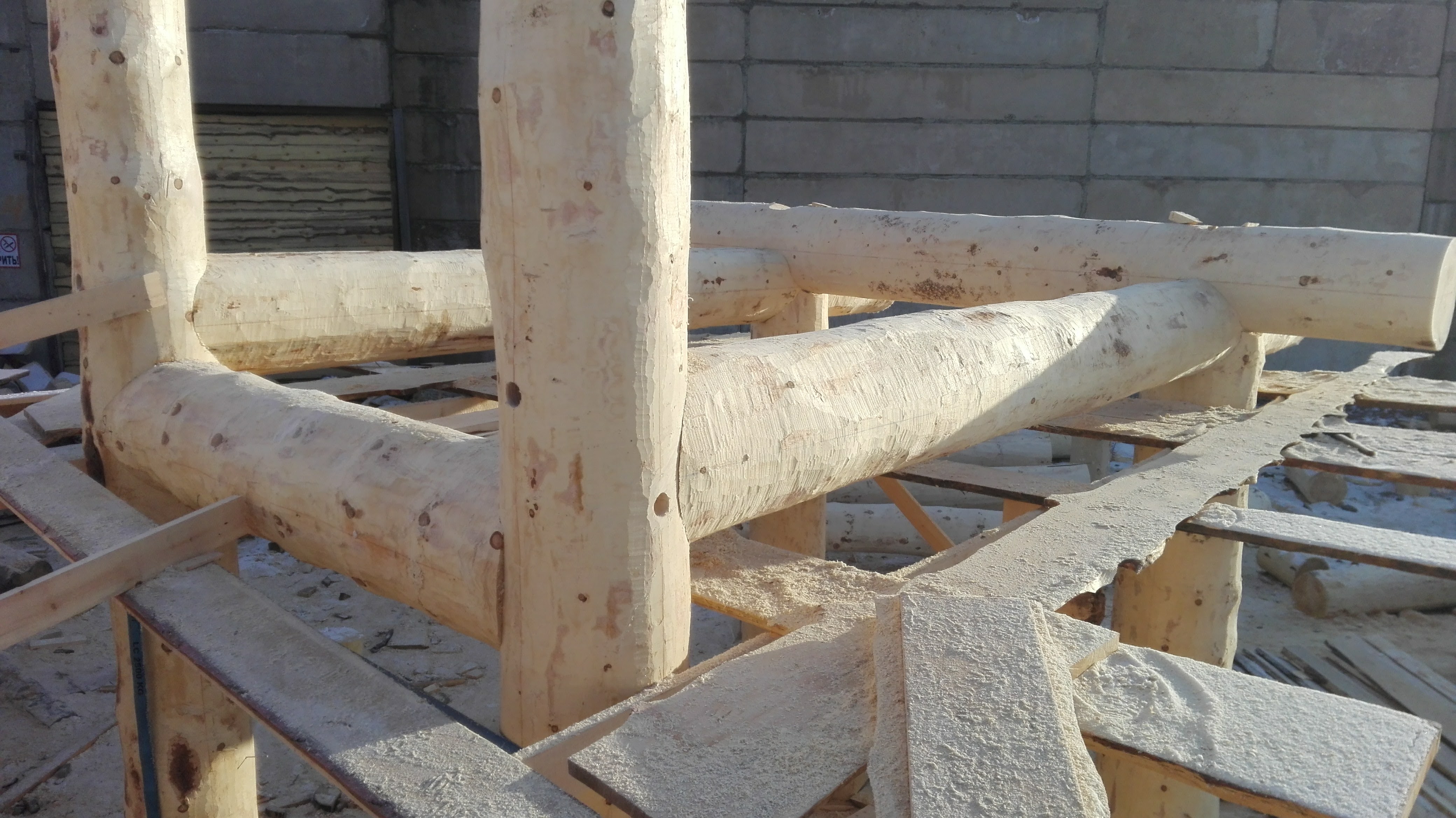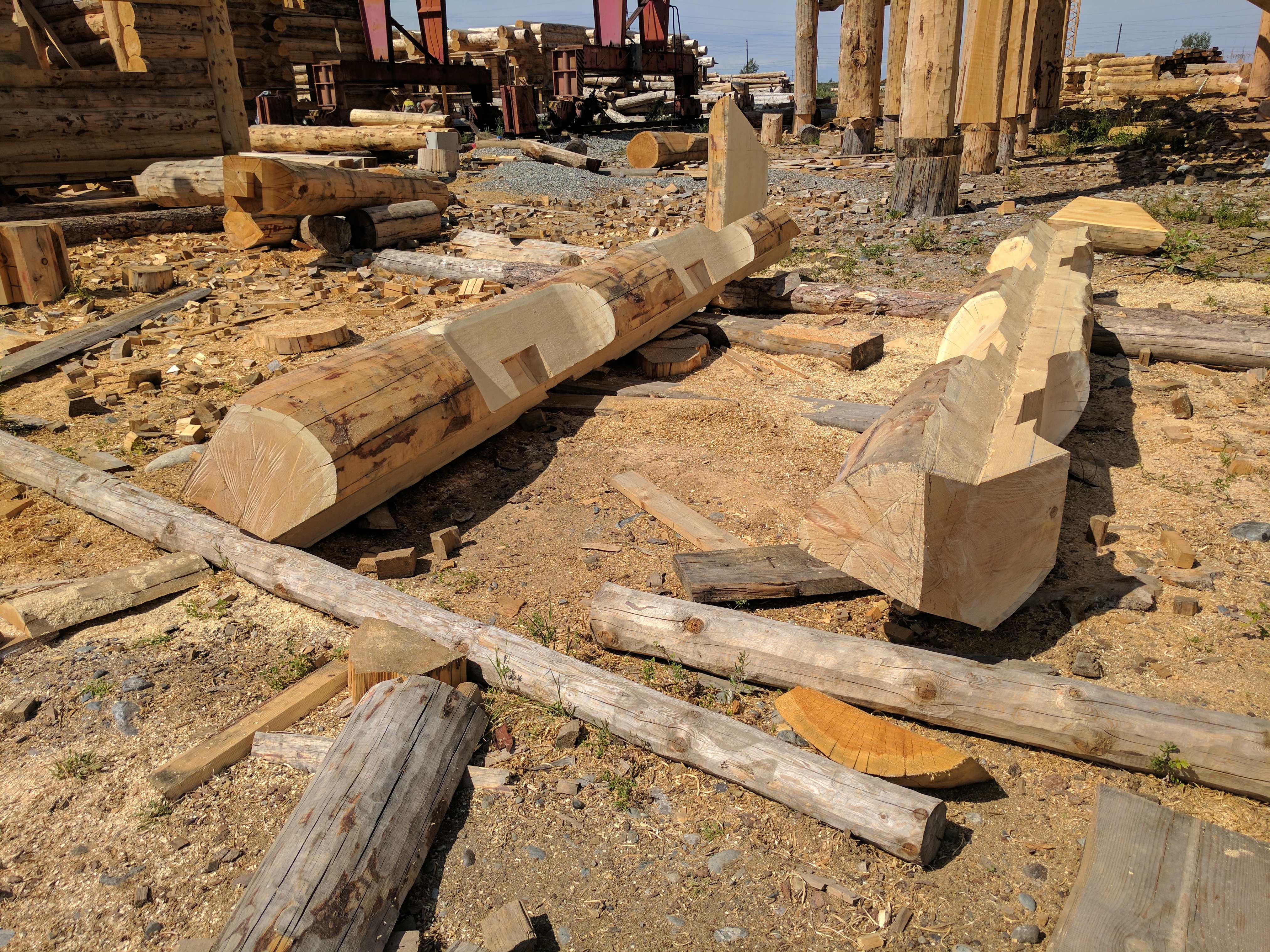 Roofing in the house POST END BIM
- The sector of the roof in the form of a dome in the frame of a log house POST END BIM.
Post and beam technology pluses
Framed log houses built by technology Post and beam have more pluses. And practically have no shortcomings.
The frame-and-log structure is very stable and practically does not shrink;
large selection of materials for construction and decoration Post and beam houses;
the possibility of building a wooden structure of free planning, without tying to the length of a log 6 meters, requires much less length logs than in a chopped log;
due to the fact that the Post and Beam construction is non-shrinkable, the roof can be made so complex as far as imagination is possible.
The disadvantage of the frame-beam structure can be filling the walls with a chopped log. The height of poles and beams in Post & Beam houses is not subject to shrinkage for a period of time and remains unchanged, while chopped walls will shrink.
Post and Beam projects
The design of the house and baths of Post and Beam differs from the standard design of wooden houses. Post and Beam projects contain not only AR, but also a section in which absolutely all elements of the frame-log structure are drawn and designed. Designers and designers, as well as loggers in Log Bear Log have sufficient qualifications and experience to design and cut down all the components and elements for the construction of the Post and Beam house.
Houses Post and Beam
Wooden houses Post and Beam have a feature - this design for the construction of a house can be chosen by customers with a small budget, and people want to build a unique house of wood. The construction of the Post and Beam house requires the use of less logs than a chopped house. But it requires a construction company much more skill and skill in the design and construction of a wooden house.
We, in the Bear Log company - good houses from cedar understand that the combination of two unique components - the construction of the house Post and Beam from the log of the cedar of large diameter requires special treatment.
Post and Beam house
- Post and Beam house for permanent residence from a cedar log. For stems used logs with a diameter of 50 cm, for logs 40 logs, see.
Application for calculating the price of a post and bim house