Cedar baths on individual projects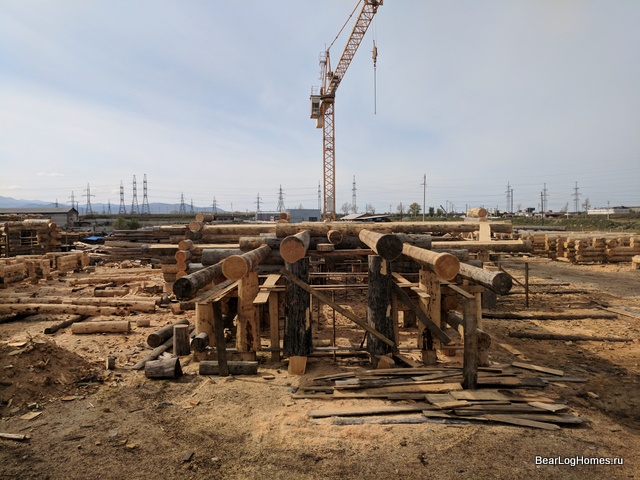 Many dream to arrange a comfortable and stylish bath for personal use or for a small business. Our company is engaged in the manufacture of cedar baths for individual projects. We use only environmentally friendly wood for buildings with maximum thermal insulation. We develop original projects with extraordinary turnkey design.
On the website of our company you can see the prices for the projects of cedar baths. The cost depends primarily on the quality of the wood and the speed of construction. Cedar logs have always been valued dearly, because cutting down trees is allowed only in certain areas of the forest. If you do not regret the resources and build a steam room from this material, you can enjoy the special aroma and pleasant texture of wood all year round. Ideal for steam rooms in the Finnish and Russian style.
The cedar bath has many advantages, such as the prestige of wood, beauty and unique energy, high thermal insulation of large diameter logs, etc. The only thing that may hinder the implementation of the project is the price of a turnkey cedar bath. After all, it is always higher than for buildings made of pine and larch logs. We are ready to create new architectural solutions that are technologically complex. We are not afraid of the complexity of the work, which requires high skill performers.
Terms of cooperation with the company "Bear Log"
If you want to build an environmentally friendly bath that will protect and strengthen your health for dozens of years, please contact Bear Log - good houses made of cedar. A team of real masters of their craft who are not afraid of hard work will realize your dream of hand-made bathhouse construction.
We offer you to familiarize yourself with the sequence of stages:
We conclude an agreement, discuss the price of a cedar bath;
After discussing the technical side, construction of a cedar bath begins. The quality of wood is strictly monitored, materials are harvested with our own hands during the cold season;
on the prepared site we build the foundation of the bath, referring to the project plan. After this stage we deliver the logs to the place of installation of the building;
assembly team quickly collects log;
proceed to the final part of the work - shrinkage log. After we lay the roof, we lay the engineering systems and we are engaged in finishing the house. Bath is ready for delivery to the client!
Call + 7 902 9966727. We will promptly answer all questions at any time. Or order project cedar bath on an individual project.